Super Hamsterball Racers
Best played on chromium like browsers. Doesn't work on phone browsers as you need a keyboard.
Super Hamsterball racers
Libgdx game-jam project june 2021 https://github.com/lyze237-gamejams/HamballRacers
Up to 4 players - works single player as well!

Pick one of 5 characters to race against your opponents.
Controls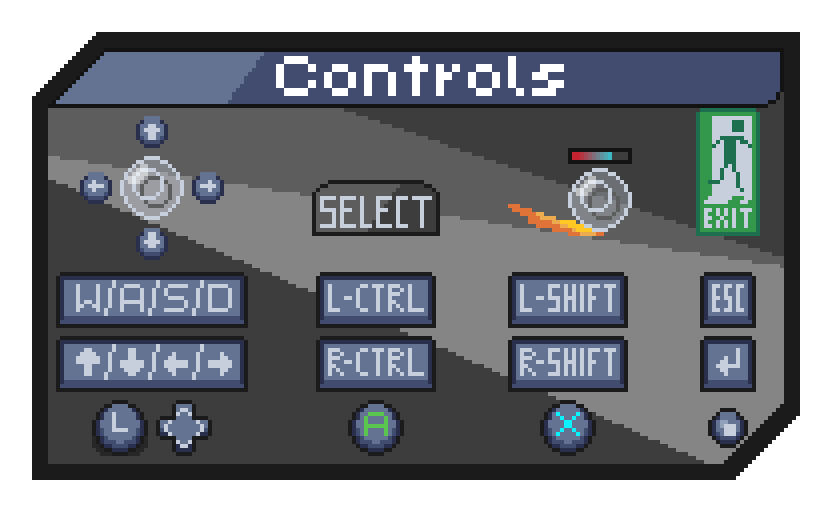 Maximum of 2 players on one keyboard, the other need a controller.
F1 restarts the map.
Credits
Want more Hamsterball Action?
In that case you should play:

Super Animal Royale is a 64-player, frenetic, top-down 2D battle royale where murderous animals fight tooth, claw, and machine gun across an abandoned safari park.

Download
Click download now to get access to the following files:
Super Hamsterball Racers - Windows Portable (+ JRE)
58 MB
Super Hamsterball Racers - Linux Portable (+ JRE)
62 MB
Super Hamsterball Racers - Windows Jar
18 MB
Super Hamsterball Racers - Linux Jar
18 MB
Super Hamsterball Racers - Linux Deb
57 MB
Super Hamsterball Racers - Linux Rpm
62 MB
Super Hamsterball Racers - Windows Installer Exe
59 MB
Super Hamsterball Racers - Windows Installer Msi
58 MB